Selling your Fiesta? Advertise it here.

I doubt it will sell here but you never know.........

I've decided to sell my XR2i as it just isn't being used and I need to buy a house.

Off the top of my head and in summary:

1990 Ford Fiesta Mk3 XR2i in black

Engine
2.0 ltr zetec
4-2-1 manifold into a magnex full system
K&N induction
Baffled sump
Oil cooler
Odysey race battery re-located to passenger foot well.
FIA cut off master switch

Transmission & brakes
Quaife Stage 2 LSD gearbox
Short shift
New driveshafts and hubs
Escort Cosworth calipers, std discs and EBC yellow pads
Std rear drums

Chassis & body
AVO coilovers - recently refurbished
Std shell
Carbon fibre bonnet
Perspex windows

Interior
OMP seats (look new but out of date)
6 point harnesses (look new but out of date)
Cut down dash. Flocked.
Mountney suede steering wheel
Drift works removable boss
Welded in 6 point cage
Plumbed in fire extinguisher
Oil pressure gauge

Comes with 3 sets of 15" wheels. 1 has a decent set of R888s, another with a worn set. Also, one set has some std road tyres fitted.

Will also chuck in whatever spares I have in the garage.

I have receipts/invoices etc for most of the above too.

If i broke it for parts I could quote likely fetch over £2k but I can't be arsed and I want it gone as a whole.


£2k ono, otherwise I'll try on Ebay etc.



If this goes then my trailer will become available too. Brian James Clubman with tyre rack. £1,200 for the trailer after the car is gone or I'll do a package deal.

If there is any interest then I'll take some new photos and post them up tomorrow night.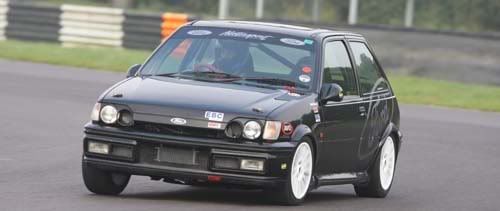 Renault Sport Megane 250 Cup
Ford Fiesta XR2i 2.0 trackcar
Elite Post Master

Posts: 2947
Joined: Thu Apr 22, 2004 10:58 pm
Location: Melton mowbray
Your car: Xr2i
---
Sponsored Links

(not a real person)
---
Excuse the delay for photos. Continue with Photobucket at $400 vs Flikr for free. Had to set up an account for the latter. Anyway....
Fiesta 2
by
chris davidson
, on Flickr
Fiesta 1
by
chris davidson
, on Flickr
Fiesta 4
by
chris davidson
, on Flickr
Fiesta 5
by
chris davidson
, on Flickr
Fiesta 3
by
chris davidson
, on Flickr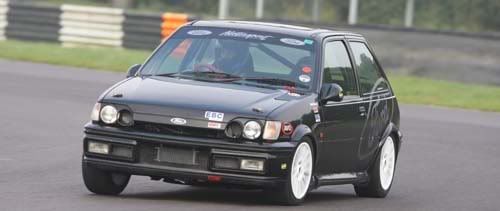 Renault Sport Megane 250 Cup
Ford Fiesta XR2i 2.0 trackcar
Elite Post Master

Posts: 2947
Joined: Thu Apr 22, 2004 10:58 pm
Location: Melton mowbray
Your car: Xr2i
---
---