Jokes, random babbling and personal crisis counseling.

Well I find myself after all these years making what I think is my first post on this section!
I'm led to believe this is where it all kicks off and the fun happens.

I've got the popcorn, ring side seat, it's on like donkey kong. Let the fun begin!

CheeRS Chris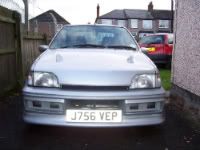 Post Master

Posts: 733
Joined: Tue May 11, 2004 7:17 pm
Location: coventry
---
Sponsored Links

(not a real person)
---
I will gladly partake in that Sir.
Newbie Poster

Posts: 2
Joined: Tue Oct 30, 2018 9:47 pm
Your car: Ford Fiesta 1.0 EcoBoost
---
---