Selling your Fiesta? Advertise it here.

with a heavy heart iv decided im breaking my long term project has I don't see its ever going to get finished and storage is becoming a problem.
This guts me as she aint far off finished but I don't have the knowledge and iv spent way more doh than I should of..
everything either new or refurbed as I bought it a completely bare rolling shell.
I aint dead certain on prices or how far im going to strip it yet but I need to drag as much money back as poss of this.
ill load a few pics up of the car for now and list parts iv collected off top of my head and see what interest I get.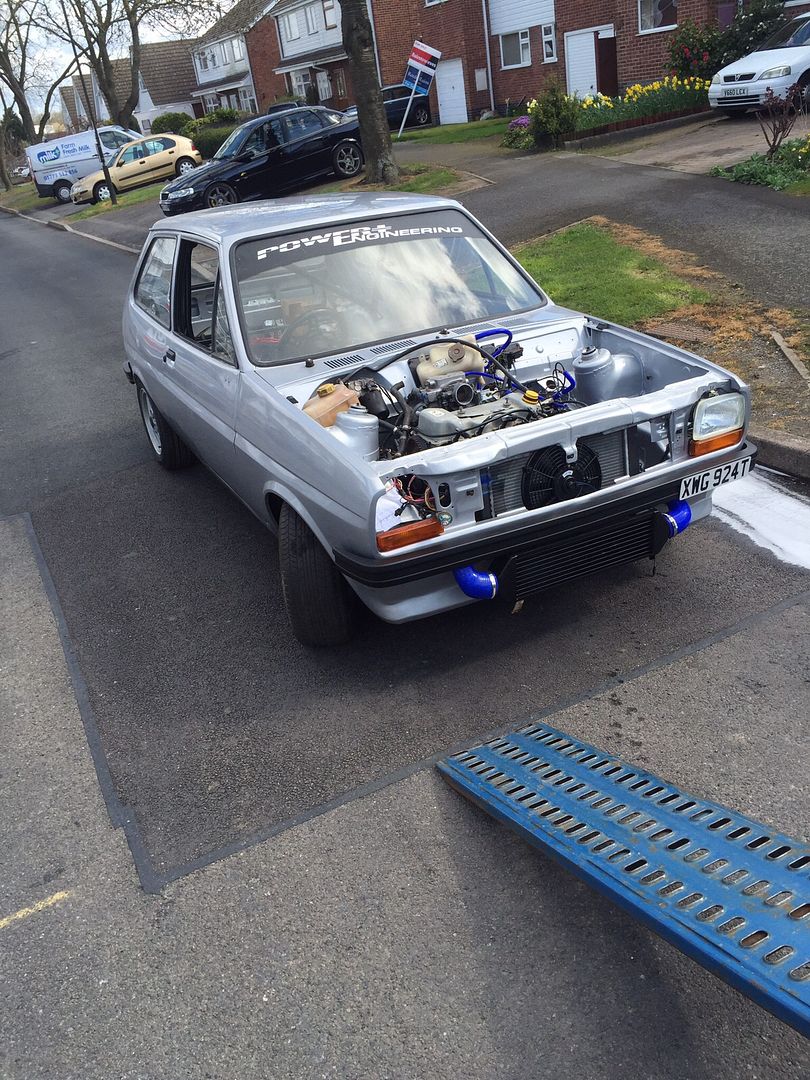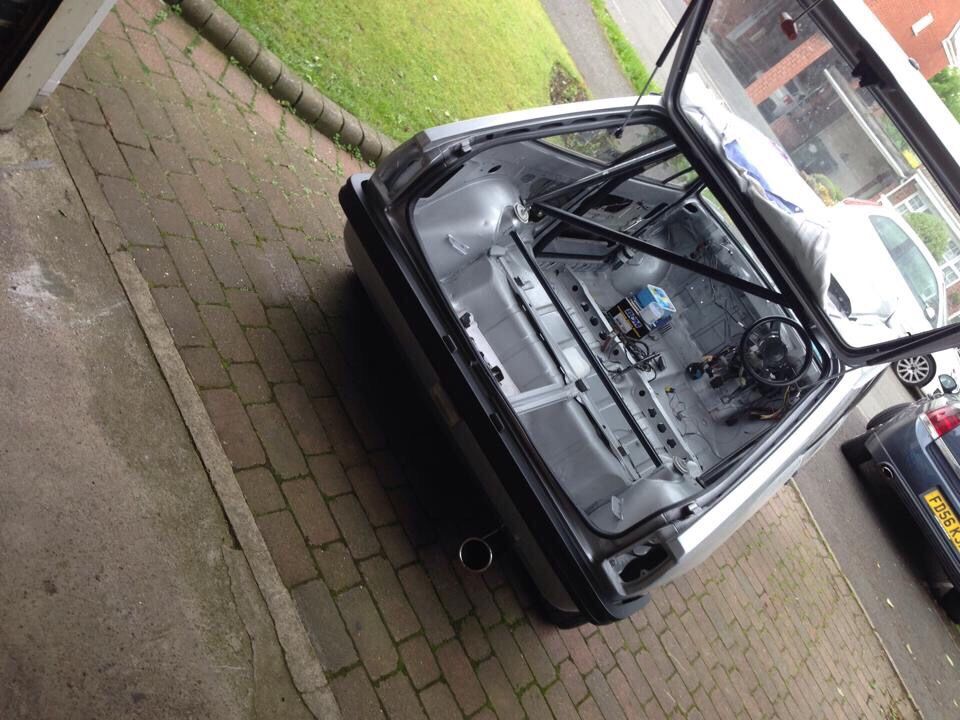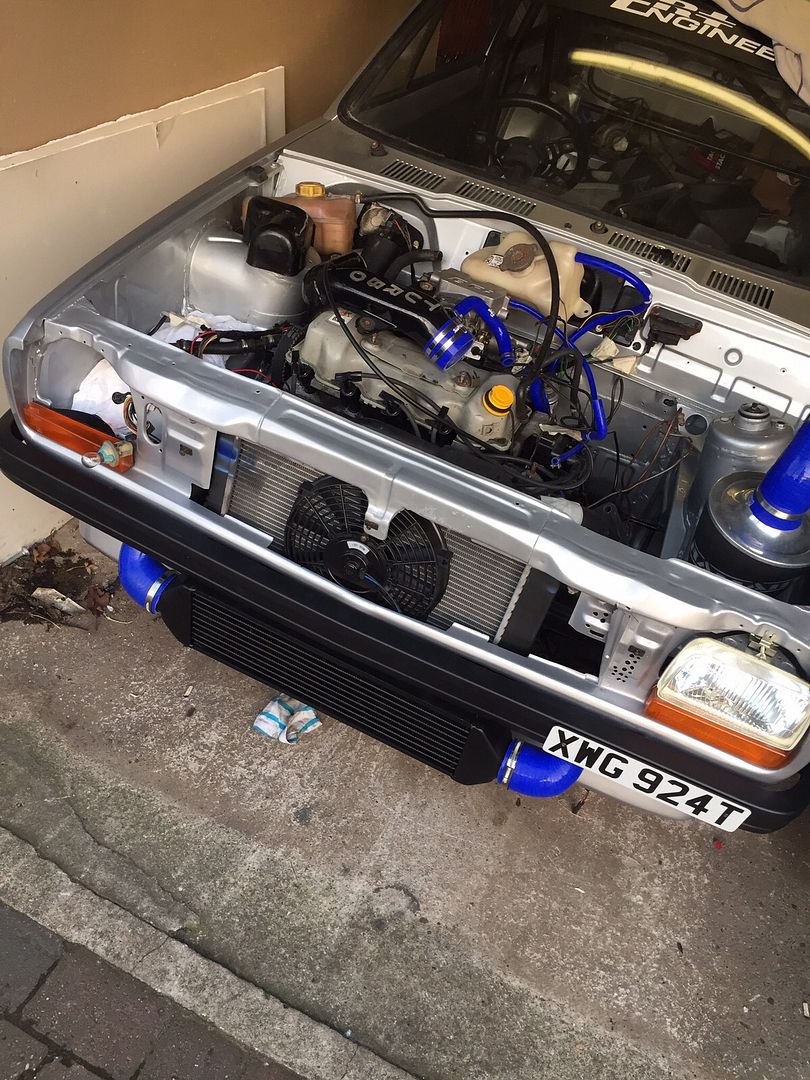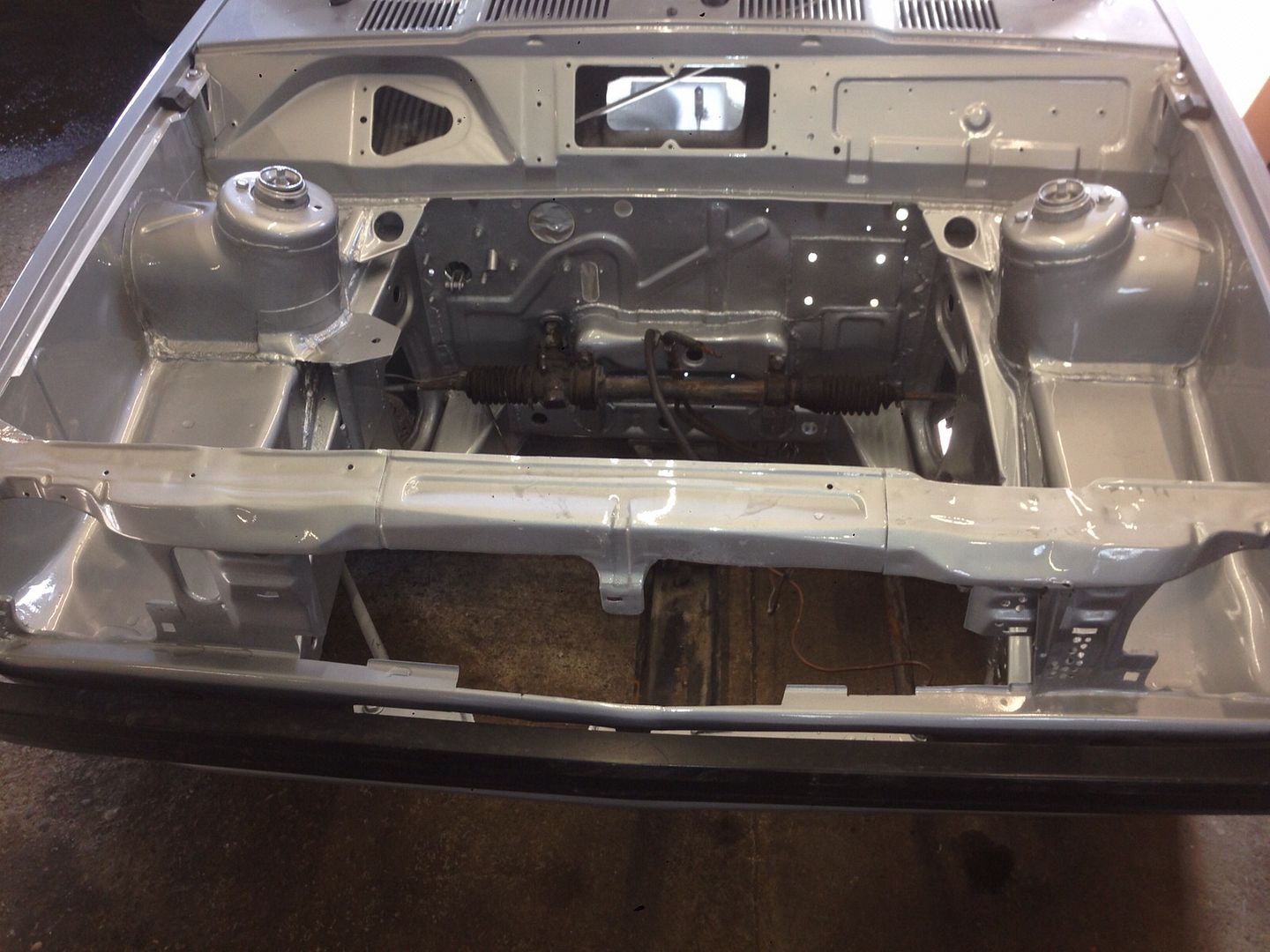 abit about the shell.i bought it of my mate who bought the car originally off a elderly chap with 40,000 miles up it.he started the project then lost interest.still on the original back archers.only thing that's been changed is the front wings and they line up really well.engine bay is all smoothed and seam welded with a cvh/zetec mount from the fiesta centre also a one of there 5 speed conversion kits.also had a weld in strut brace on the rear fully stripped out with a safety devices 6 point cage.the shell was fully painted inside and out including the engine bay roughly 1.5 years ago..including the sills and lower rear corners and back panel,floor pans and boot floor stone chipped new door and boot seals all around.
PARTS
avo coilovers with 500ib springs
mk1 & 2 drive shafts
mk1 xr2 callipers -
drilled and grooved discs
ferodo ds performance pads
ebc shoes
x2 ofab ecu's & looms with 195 chip
engine - fiesta turbo on beiges
series 2 t3 turbo and mani
new gates cambelt kit fitted
msd magnetic sump plug
gen ford oil filter with motorcraft 10/40 oil
new roose motorsport turbo & ancillary hoses with stainless clips
mk2 xr2 rad
x2 mk2 header tanks
fiesta turbo baily breather
new fuelfilter and washers
new vibra tech fast road engine & gearbox mounts
new gen ford clutch & accelerator cables
new stainless bolts for gearbox start motor so on
mechanical stack boost gauge - oil pressure with adapter both white
x4 ebay gauge holders
new old stock supersport wheels..few chips in the paint.all matching date stamp still even got the finis code stickers on the inner of the rim where the tyre sits over.
new 185/60/13 falken rubber done 0 miles
CTS stage 1 escort turbo series 2 gearbox on standard ratios aint even had the oil in yet
new clutch realease bearing with standard clutch
new reverse light switch
early skinny bumpers powder coated with new number plate lamps
mint fiesta turbo recaros
fiesta bravo door cards
ebay slim line fan
huge ram air filter
nos indicators,head lights,rear lights matchin all around
1 piece s/s 3in straight through to 4in tailpipe..custom made out of a series 2 turbo system
adjustable panhard rod
mk2 pepperpots painted in audi r8 white
mk3 escort battery tray
many of these parts still aint been fitted or have done 0 miles in my ownership
all I can think of at the mo but ill add more when I remember
Poster

Posts: 141
Joined: Tue Oct 04, 2011 8:30 pm
Your car: fiesta rs turbo
---
Sponsored Links

(not a real person)
---
Shell looks clean mate.

How much for the engine and gearbox mounts?

Newbie Poster

Posts: 41
Joined: Tue Mar 13, 2007 8:28 pm
Location: Canterbury, kent
---
Newbie Poster

Posts: 48
Joined: Tue Jan 05, 2010 3:22 am
Location: essex
Your car: 1991 fiesta rs turbo
---
stunning, shame your breaking it mate

GRS Intercooler fitting guide!
Elite Post Master

Posts: 3196
Joined: Sat Mar 30, 2002 12:00 am
Location: palmers greek
Your car: Fiesta Turbo
---
Do you have a top rad hose for sale?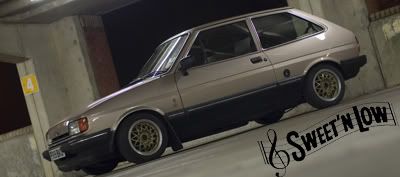 Elite Post Master

Posts: 1549
Joined: Wed Mar 05, 2008 2:20 pm
Location: Suffolk
Your car: 1988 Ford Fiesta Ghia
---
How much you looking for complete and where are you?

Thanks
Dave
14.41 1/4 mile @ 96.95mph 0.088s reaction
Elite Post Master

Posts: 2135
Joined: Sun Feb 09, 2003 3:29 pm
Location: Croydon
---
I'm also interested in the Engine and gearbox
Newbie Poster

Posts: 30
Joined: Fri Nov 02, 2012 2:57 am
Your car: Ford Fiesta mk1
---
sorry for the late reply guys..iv decided to carry on building should be going for mot next week.but im needing this for my brakes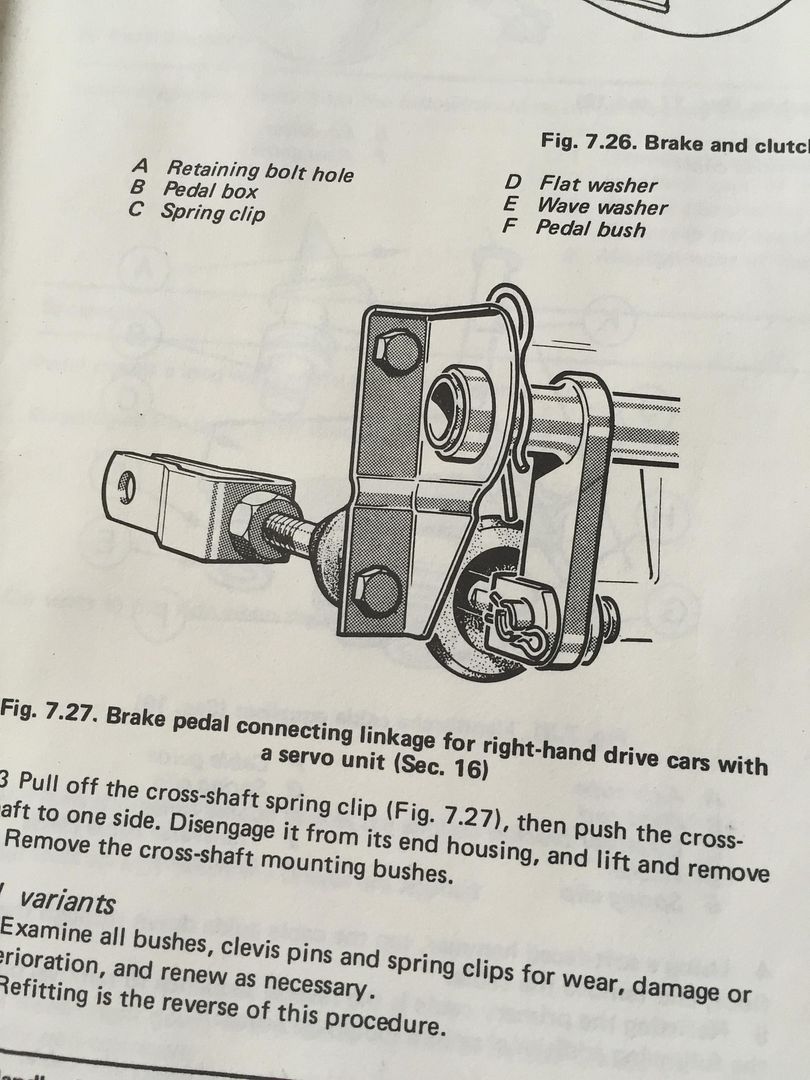 basically it attached to a bar on the bulk head and then clips on to the pedal box..i believe either mk1 or mk2 will work cheers
Poster

Posts: 141
Joined: Tue Oct 04, 2011 8:30 pm
Your car: fiesta rs turbo
---
---